Customer Questions & Merchant Answers
Question 1.Why is this product worth buying?

💖💖The kitchen storage rack rotating basket adopts an upgraded fully enclosed guardrail hollow design, highly breathable, even small objects can be placed without falling, the storage items are clear at a glance, and it is more convenient to use in layers. The dense metal wire mesh breathable basket keeps fruits and vegetables fresh; the hollow and breathable top makes the fruits and vegetables not perishable.
Question 2. Product design and practicality?

🚗🚗First, The wheeled kitchen cart adopts a solid steel plate structure and high-quality paint process to prevent rust or corrosion. It can bear more than 30 kilograms and is very durable.
🤩🤩 Secondly, You can put things on the top of the table without wasting space, and the storage is stable and does not shake. Put things more cleverly to meet your needs. Universal wheels, 360°, easy to clean and move freely.
😬😬 In a nutshell,The 2-5 layer kitchen cart is designed with a rotating basket, which makes daily storage faster and more convenient. At the same time, it has 4 small movable wheels with brakes, which can move 360 degrees freely for easy cleaning.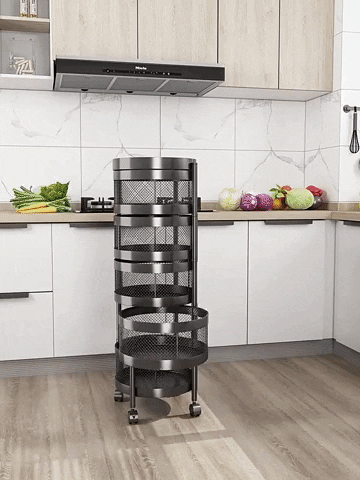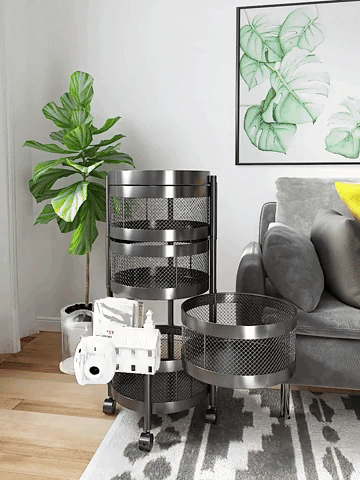 Pictures of customer feedback
Circular
👇👇
👇👇